EUABOUT WEEKLY SELECTED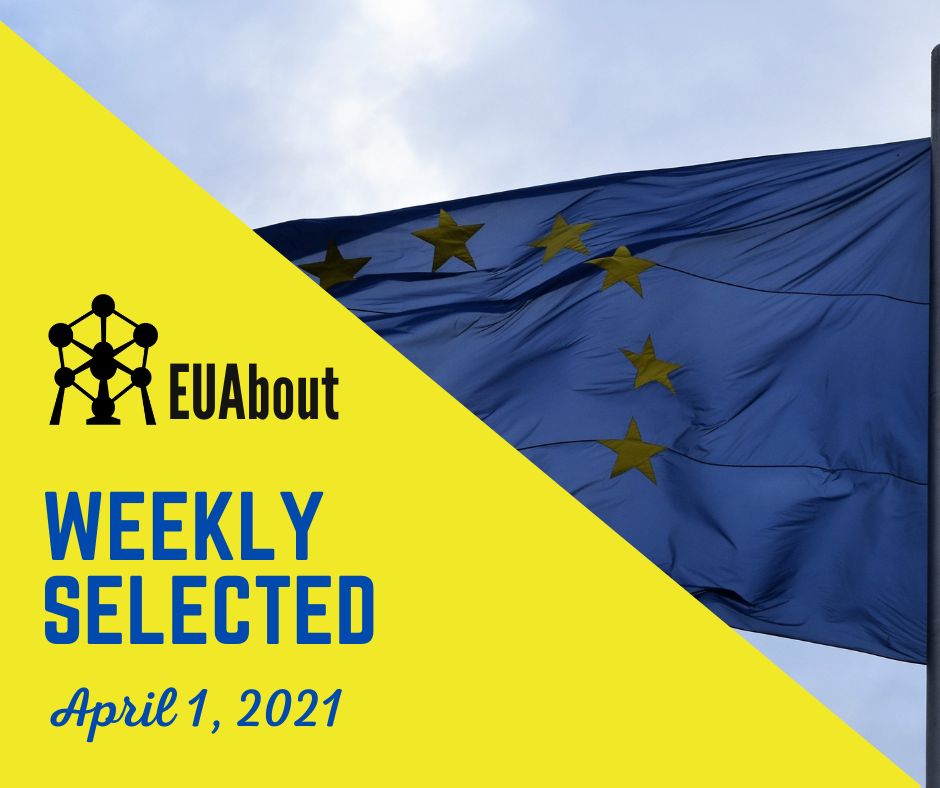 CONNECTIVITY TOOLBOX: THE AGREEMENT OF MS ON THE DEPLOYMENT OF 5G AND FIBRE NETWORKS
On 25 March, Member States, in close cooperation with the EC, agreed on a Union-wide Connectivity Toolbox, pursuant to the Connectivity Recommendation of 18 September 2020.
The Toolbox consists of a set of best practices considered as the most efficient in encouraging operators to roll out very high capacity networks, thus reducing the cost of gigabit broadband deployment and allowing Member States to adopt an efficient approach to ensure timely and investment-friendly access to 5G spectrum.
Fixed and mobile network deployment requires costly civil works to lay down cables and network elements, as well as lengthy administrative procedures to obtain the necessary permits. In this regard, the Connectivity Toolbox contains best practices to cut these costs, to promote access to physical infrastructure and to streamline permit granting procedures to carry out civil works, as well as measures to make dispute resolution, between the actors involved in network deployment, more transparent and efficient. Finally, the Connectivity Toolbox encourages Member States to undertake initiatives to limit adverse environmental effects and to enhance the sustainability of networks.
GREEN DEAL DIPLOMACY: THE EC PARTICIPATES AT THE SUMMIT "NET ZERO"
On April 1, in the field of climate and energy diplomacy of the Commission, the Executive Vice-president Frans Timmermans and the Commissioner Kadri Simson will participate at the summit Net Zero, jointly organized by Fatih Birol, Executive Director of the International Energy Agency (AIE), and Alok Sharma, President of COP26.
The representatives of the Ministries of energy and climate of more than 40 countries will be present at the summit. The participants will discuss the essential support to the energy sector to the achievement of a climate neutral economy- with zero net greenhouse gas emissions- and will focus on the necessary actions to reach the increasing number of objectives on the zero setting of net emissions. In advance of the summit, the Commission and the AIE agreed to join forces to extend the "Net Zero'' movement, composed by governments and enterprises committed to contribute- for the energy sector-to meet the objective of a zero-emission economy and the access to clean energy for those regions with energy poverty. In this regard, cooperation instruments will be provided to foster communication at a high level of the United Nations on energy and to contribute to COP26.
EC AND THE COUNCIL OF THE EU PRESENT THE "CONNECTING EUROPE EXPRESS"
On March 29, the new initiative "Connecting Europe Express" was launched during the 2021 European Year of Rail conference, promoted by the Portuguese Presidency of the Council of the EU. The project represents an answer to the need to accelerate railway transfers and will emphasize the several advantages for people , transport and environment.
In light of the financing opportunities which have been provided, the EU aims at becoming a major player and supporter of investments for sustainable infrastructures. As underlined by the Commissioner for Transport, Adina Vălean: "The Connecting Europe Express will be a real, tangible example of the power of rail to connect. At each of the almost 40 stops, events will bring together the rail sector at large, as well as civil society organisations, local and regional authorities, and the wider public, to discuss the benefits of rail, as well as what still has to be done so that rail can become the number one option for passengers and business."