EUABOUT
WEEKLY
SELECTED
This week we talk about Brexit, the vaccine campaign in the UK, and the European Flag.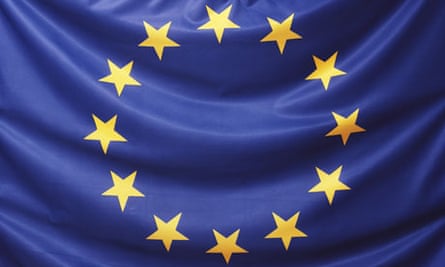 BREXIT: MEETING BETWEEN VON DER LEYEN AND JOHNSON. NEGOTIATIONS ONGOING
On December 7, President of the EU Commission, Ursula Von der Leyen, and UK Prime Minister, Boris Johnson, released a joint statement asserting "As agreed on Saturday, we took stock today of the ongoing negotiations. We agreed that the conditions for finalising an agreement are not there due to the remaining significant differences on three critical issues:
level playing field, governance and fisheries. We asked our Chief Negotiators and their teams to prepare an overview of the remaining differences to be discussed in a physical meeting in Brussels in the coming day". The expected meeting is going to take place today, and at this regard German Chancellor Angela Merkel (Germany currently owns the Presidency of the Council of the EU) expressed positivity for the achievement of a good post-Brexit agreement that does not jeopardize the integrity of the common market.
VACCINE CAMPAIGN STARTED IN THE UK
Yesterday the UK has become the first European (geographically speaking) and Western country to start the vaccine campaign against Covid-19. The anti-COVID-19 shot was developed by the joint team of the pharmaceutical businesses Pfizer (USA) and BioNTech (Germany). Likely, In the coming days or weeks we will see also U.S. and European Union regulators approving and starting their own campaign. Seems that the fight against Coronavirus, that killed more than 1mln people all over the world, is now more feasible than ever.
HAPPY BIRTHDAY EU FLAG
December 8 is a date indicating an important birthday in the EU, which is that of the European Flag. The special event was reminded by the EU Council via twitter, with a brief digression on the history of the flag, first approved by the Council of Europe on December 8th, 1955, and "it is now the EU's most recognizable symbol and an emoji since 2015". The flag's circle of stars represents unity, solidarity, and harmony among the people of Europe, while the number of stars (12) is symbol of perfection and entirety.