EUABOUT ATTENDS… "Launch of the InvestEU Programme: Opportunities start here"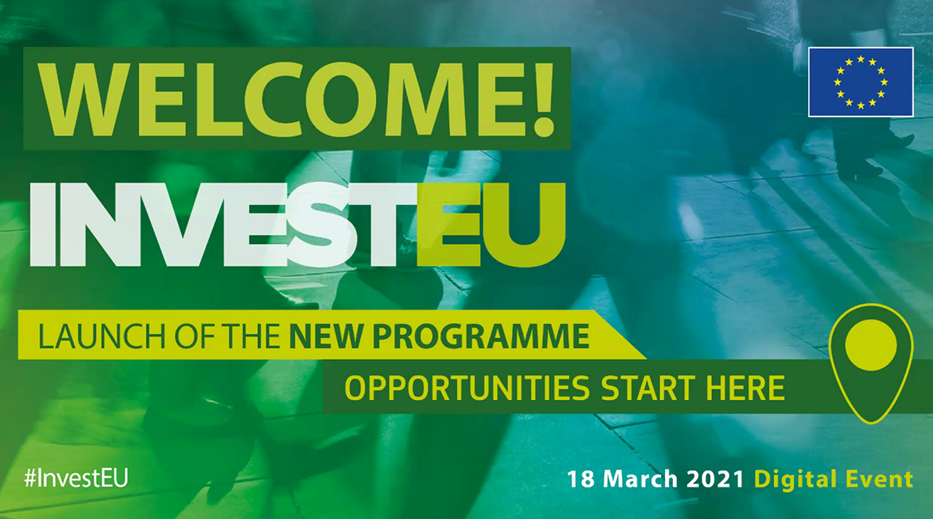 On March 18, took place the online conference "Launch of the InvestEU Programme: Opportunities start here".
The event saw the participation of many EU financial experts, such as the European Commissioner for Economy, Paolo Gentiloni.
As Gentiloni and Elena Flores (DG ECFIN Deputy Director General) explained, the InvestEU Programme builds on the successful model of the Investment Plan for Europe, namely the Juncker Plan. It will bring together, under the same roof, the European Fund for Strategic Investments and 13 other EU financial instruments.
By triggering more than €372 billion in additional investment over the period 2021-27, the InvestEU Programme aims to give an additional boost to sustainable investment, innovation, and job creation in Europe. It supports four main policy areas: sustainable infrastructure; research, innovation, and digitalisation; SMEs; Social investment and skills. All four areas can contain strategic investments including Important Projects of Common European Interest to support final recipients whose activities are of strategic importance to the EU, in particular in view of the green and digital transitions, of enhanced resilience and of strengthening strategic value chains.
During the conference, the speakers described all the characteristics of the InvestEU Programme, underlying the three building blocks of the project: InvestEU Fund, InvestEU Advisory Hub, InvestEU Portal.
The InvestEU Fund, described by Giorgio Chiarion Casoni (DG ECFIN Acting Director), aims at mobilising more than €372 billion of public and private investment through an EU budget guarantee of €26.2 billion that backs the investment of implementing partners such as the European Investment Bank Group and other financial institutions.
The InvestEU Advisory Hub, introduced by Alina Tanasa (DG ECFIN Head of Unit), provides technical support and assistance to help with the preparation, development, structuring and implementation of investment projects, including capacity building.
The InvestEU Portal, explained by Kristine Kozlova (DG ECFIN Deputy Head of Unit), brings together investors and project promoters on a single EU-wide platform, by providing an easily accessible and user-friendly database of investment opportunities available within the EU.
Furthermore, the speakers highlighted the role of the Member States: InvestEU also features a Member State Compartment for each policy area, meaning that EU countries may add to the EU guarantee's provisioning by voluntarily channelling up to 5% of their Cohesion Policy Funds to these compartments. In such a way, EU countries benefit from the EU guarantee and its high credit rating, giving national and regional investments more investment firepower and higher leverage.
The conference concluded with a debate that further underlined the importance of the InvestEU Fund, and the bright future that it can build for the financial recovery of the European Union.
For more information about the InvestEU program visit https://europa.eu/investeu/home_it