EUABOUT ATTENDS… INTEGRATED HOME RENOVATION SERVICES IN EUROPE by European Commission - Sustainable Energy Investment (SEI) Forum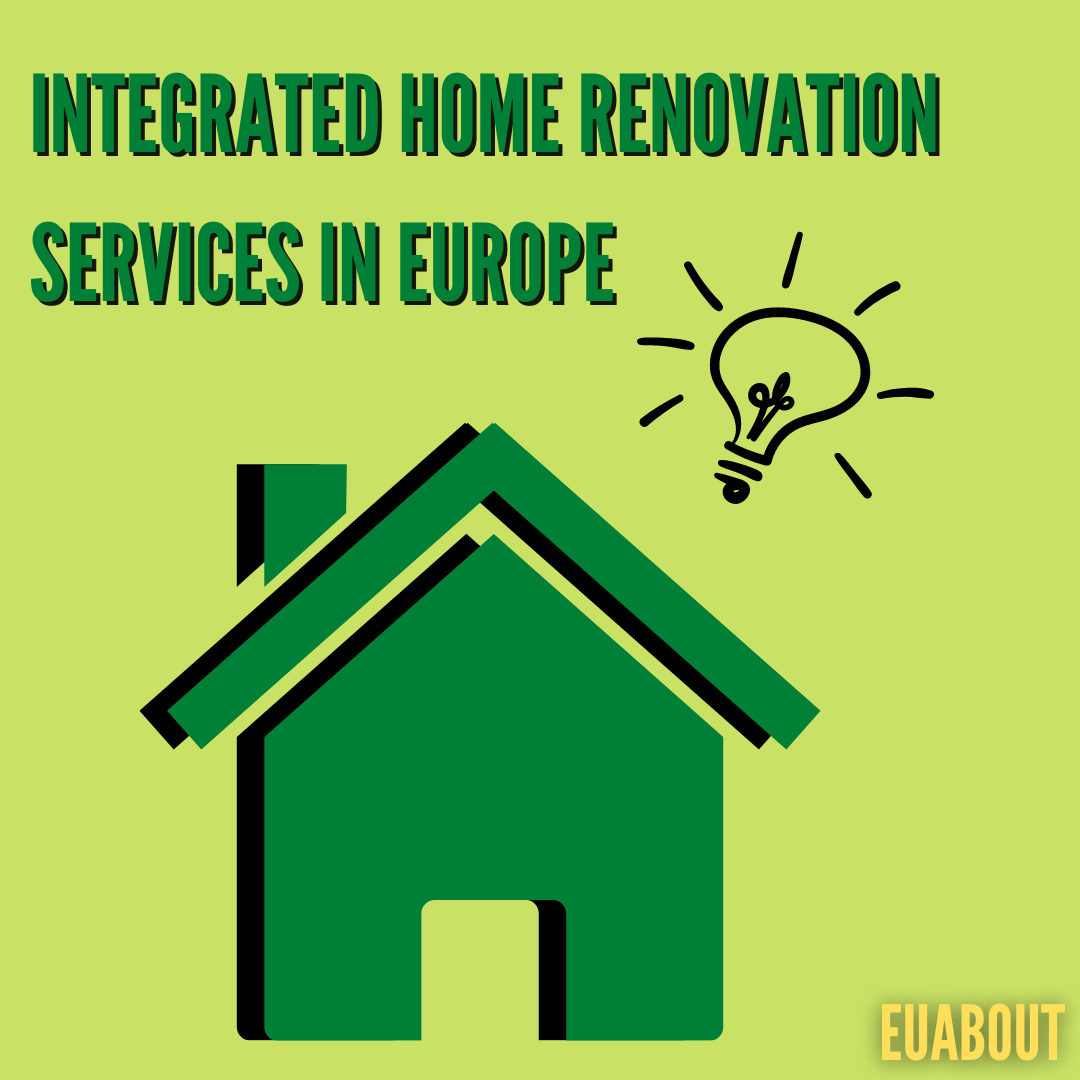 On February 26, EUAbout attended the webinar "Integrated home renovation services in Europe" by SEI Forum.
Among the speakers present at the event there were Christophe Milan, EASME-European Commission; Françoise Réfabert, Coordinator at ORFEE; Giovanni Vincentini, Project Coordinator Municipality of Padova; Declan Daly, Tippery Energy Agency, Ireland and Adam Hirny, BNP PARIBAS Bank Polska, Poland.
At the centre of the conversation there were the efforts put in place by the European Commission to foster renovation in the framework of EU Climate Neutrality goals, thus doubling renovation building rates and increasing the level of energy appears fundamental, as there is the need to renovate the energy efficiency of home services in Europe. Indeed, the EU renovation wave includes 7 areas of intervention: information; accessible funding; project assistance; integrated interventions for smart buildings; construction sector for sustainable future; addressing energy poverty; decarbonisation of heating and cooling.
A crucial point highlighted by all the speakers is the importance of technical assistance, which is a key tool in order to increase the renovation rate. Therefore, the vast majority of firms is developing several projects on integrated home renovation services under H2020 (Horizon 2020), thus facilitating the access of local professionals to final customers. Integrated home renovation services should include communication tools, energy renovation and financial plans, in order to make people more comfortable and to allow more financing by public authorities for households, as underlined by Françoise Réfabert.
An interesting project has been carried out by the Municipality of Padova, namely "Padova FIT expanded", described by Mr Vincentini as a "more efficient city" project, replicated in other EU cities and based on the new one-stop-shop model. Started in 2019, it might be finished in 2022 and addresses energy poverty families, focusing on the direct engagement of citizens and the indirect support of third-parties (trade associations, local authorities, financial services).
Afterwards, Mr Daly illustrated the "Super Homes" project in Ireland, based on fuel engineering services specialised in ZEB (zero energy building) and renewables, aiming to lead and support energy transition in Ireland, which has some of the poorest housing conditions in terms of interior humidity and low temperatures. This solution may remove fossil fuel, by installing advanced ventilation and reducing air permeability, thus creating 500,000 super homes by 2030. Adam Hinry, instead, introduced a Polish project based on energy refurbishment, supported by BNP PARIBAS energy experts and by a team of energy engineers, which plans to turn buildings whose energy is based on coal into green energy.
The conclusion of the event has seen the participants stressing the importance of fostering integrated home renovation services, and making it a common objective, thus providing accessible solutions to citizens, facilities, quality insurance and financing.
You can watch the event at this link